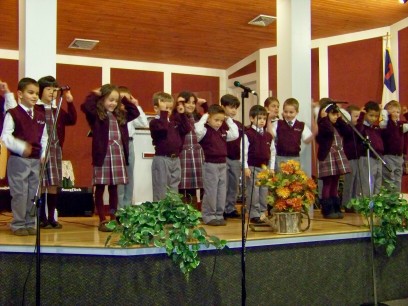 At EGCA, our dedicated faculty train young people to be Christian scholars who understand how to study, research, and produce solutions through Biblical reasoning. Students receive a strong educational foundation that will help them to "salt and light" every area of life.
Our academic curriculum provides your child with the tools for lifelong learning and success. Students will be well prepared not just for standardized testing but for the many challenges they face as they graduate into the world. Classes are small, with a student/teacher ratio of 14:1, so teachers can offer specialized instruction and individual attention.


For information regarding important dates for the 2021-2022 school year please view our calendar.
Please also take some time to view our Parent-Student Handbook.