Raising funds helps to keep tuition costs reasonable. Many of our fundraisers are PAINLESS, where contributions are made to the school while you are making ordinary purchases…with no direct cash contributions from you to the school. Here are our current PAINLESS fundraising opportunities.
General Mills Boxtops for Education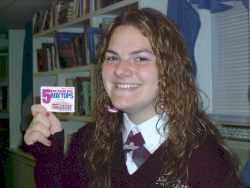 Cash is awarded to the school for boxtops with the "Boxtops for Education" logo. www.Boxtops4education.com

Recycling-good for the environment and good for East Gate:
When you give us used inkjet cartridges, we will redeem them for cash awards.
Scrip Fundraiser:
Please consider ordering gift cards for groceries, gasoline, restaurants, etc. through EGCA as a "Painless Fundraiser". There are plenty of order forms in the office. Orders are placed weekly.
Stop and Shop Bonus Points: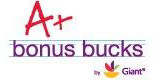 $$$$ for East Gate as you shop.
Register your Stop and Shop card and earn points for East Gate which will later be converted to cash. Please go to www.stopandshop.com to register. You only have to register once each year.